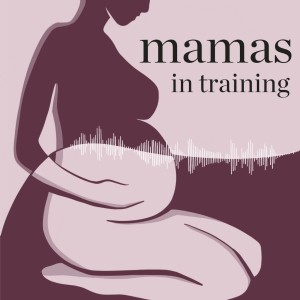 Wednesday Jun 16, 2021
EP74- How to Find Confidence in Formula and Baby-feeding with Erin Moore
When you think about baby feeding, what's the first method that comes to your mind? For some, the first option that comes to mind is the only option. Today, Erin disproves that. In this episode, Erin Moore talks to us about the realistic expectations that moms need regarding breastfeeding and formula feeding and the practical tips that can help moms transition faster and more confidently to formula. For Erin, women self-educating about formula even before giving birth is a must. With this education, more moms will understand that breastfeeding isn't their sole option when feeding their babies.
Find your confidence in formula feeding on this episode of the Mamas in Training Podcast with Erin Moore!
Click HERE for the Full Show Notes
___________________________________________________
🎉 JOIN 🤰🏽Mamas in Training 🤱🏼 - a community of mamas and future mamas who 
Learn, Commune and Uplift each other. Come hang out (it's FREE)!
➡️ KIINDE PUMPING & BREASTFEEDING LINK: Check out the Kiinde Website Here! 
➡️ HYPNOBABIES PROMO CODE: Check out the Hypnobabies Website Here!
Use CODE: PumpingPodcast for a 20% off Discount!