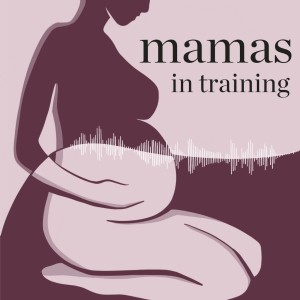 Wednesday Jun 09, 2021
EP73- Finding Fertility Support from Someone Who's Been There with Elizabeth King
Whether it's about preparing your body to conceive or managing options for pregnancy, the effort needs to be shared. These types of issues shouldn't be addressed by women alone. Today, we are joined by Elizabeth King, the fertility health coach. In this episode, Elizabeth shares the experiences she was exposed to at an early age that helped her understand the struggles of many women with infertility. Because fertility management isn't an issue that only women should worry about, Elizabeth speaks on the importance of building your team of fertility support and finding yourself the type of therapy that understands you.
Figure out the support you need in this episode of the Mamas in Training Podcast with Elizabeth King!
Click HERE for the Full Show Notes
___________________________________________________
🎉 JOIN 🤰🏽Mamas in Training 🤱🏼 - a community of mamas and future mamas who 
Learn, Commune and Uplift each other. Come hang out (it's FREE)!
➡️ KIINDE PUMPING & BREASTFEEDING LINK: Check out the Kiinde Website Here! 
➡️ HYPNOBABIES PROMO CODE: Check out the Hypnobabies Website Here!
Use CODE: PumpingPodcast for a 20% off Discount!