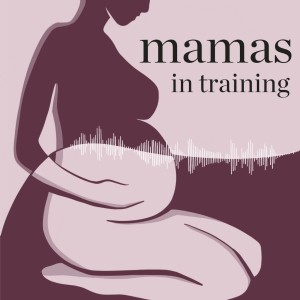 Wednesday May 26, 2021
EP71- Ladies, Let's Learn About Your Pelvic Floor & Pregnancy with Kate Roddy and Kim Vopni
Today, Kate Roddy and Kim Vopni join us in a fantastic discussion full of insights and takeaways regarding women's pelvic floors. In this episode, they talk about what women need to understand about their pelvis, the different exercises that prepare women for birth, how to remove the stigma around genital self-care, and the appropriate mindset and perspective women need to take when planning pregnancy. For women, a mother to her labor is the same as an athlete to a game.
Join us and take charge of your pelvic floor in this episode of the Mamas in Training Podcast with Kate Roddy and Kim Vopni.
Click HERE for the Full Show Notes
___________________________________________________
🎉 JOIN 🤰🏽Mamas in Training 🤱🏼 - a community of mamas and future mamas who 
Learn, Commune and Uplift each other. Come hang out (it's FREE)!
➡️ KIINDE PUMPING & BREASTFEEDING LINK: Check out the Kiinde Website Here! 
➡️ HYPNOBABIES PROMO CODE: Check out the Hypnobabies Website Here!
Use CODE: PumpingPodcast for a 20% off Discount!